Seoul Derma launches its Sheet Mask
Kuwait City, July 29, 2021 – Seoul Derma Korea polyclinic, a company of the reputed Austrian Business Development Group (ABDG), had the honor to welcome HE Chung Byung-ha in his first official visit as Ambassador of the Republic of Korea to the State of Kuwait during the launch of the clinic's first sheet mask. Mr Hong, Chang Seok, KOTRA's Director-General, also joined the event at Al Hamra Mall.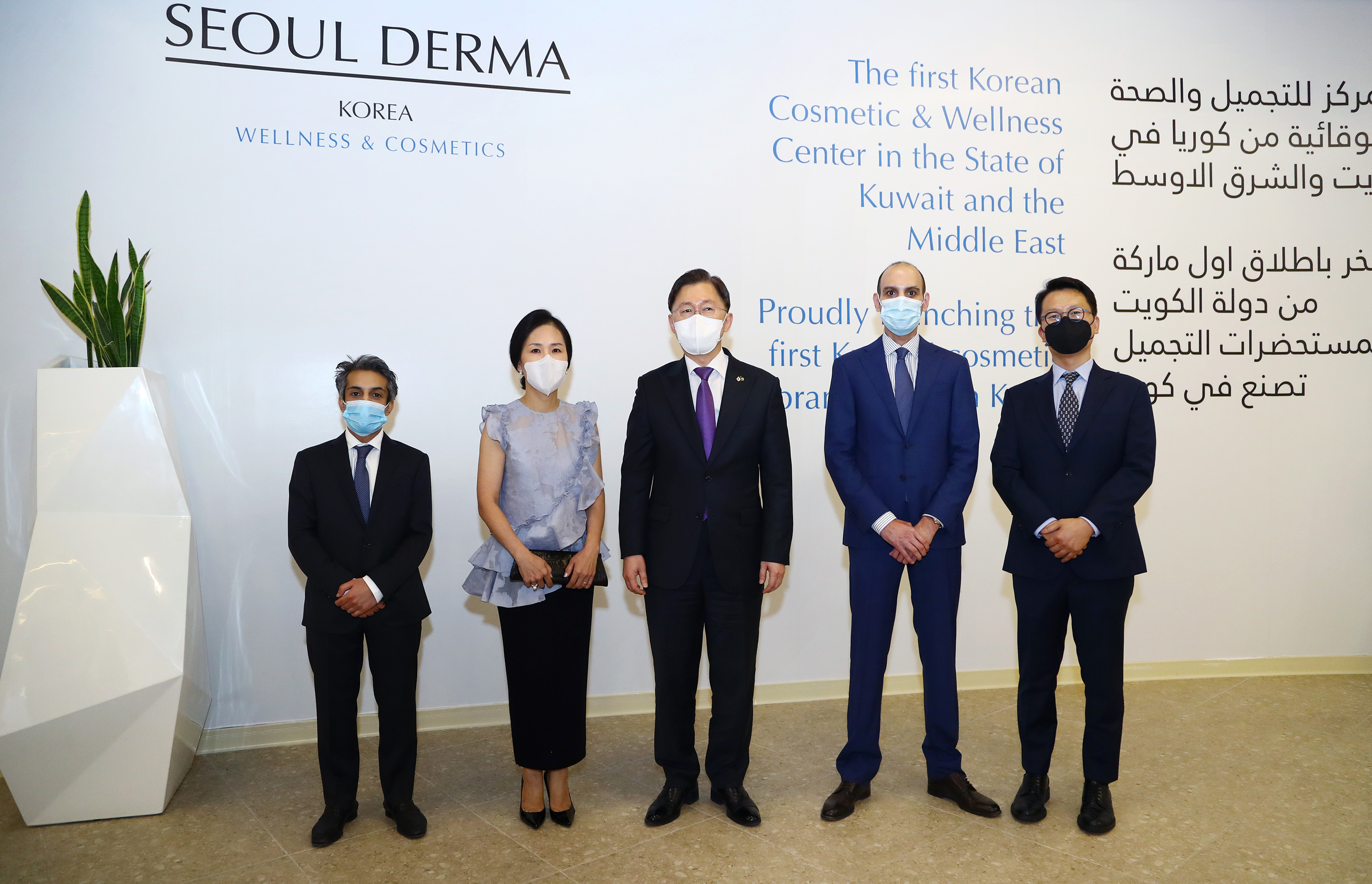 "As the first and only Korean Cosmetic and Wellness Center in Kuwait and the region, it is important for us to be an active part of the strengthening collaboration between the Republic of Korea and Kuwait", shared Mr Abdulla Ajrash, ABDG and Seoul Derma's CEO. "It is also an immense honor to launch this unique product alongside HE Chung Byung-ha and his wife as well as Mr. Lee, Jangwon and Mr Hong, Chang Seok as we are proud of how this product is the fruit of a beautiful collaboration between both nations", he added.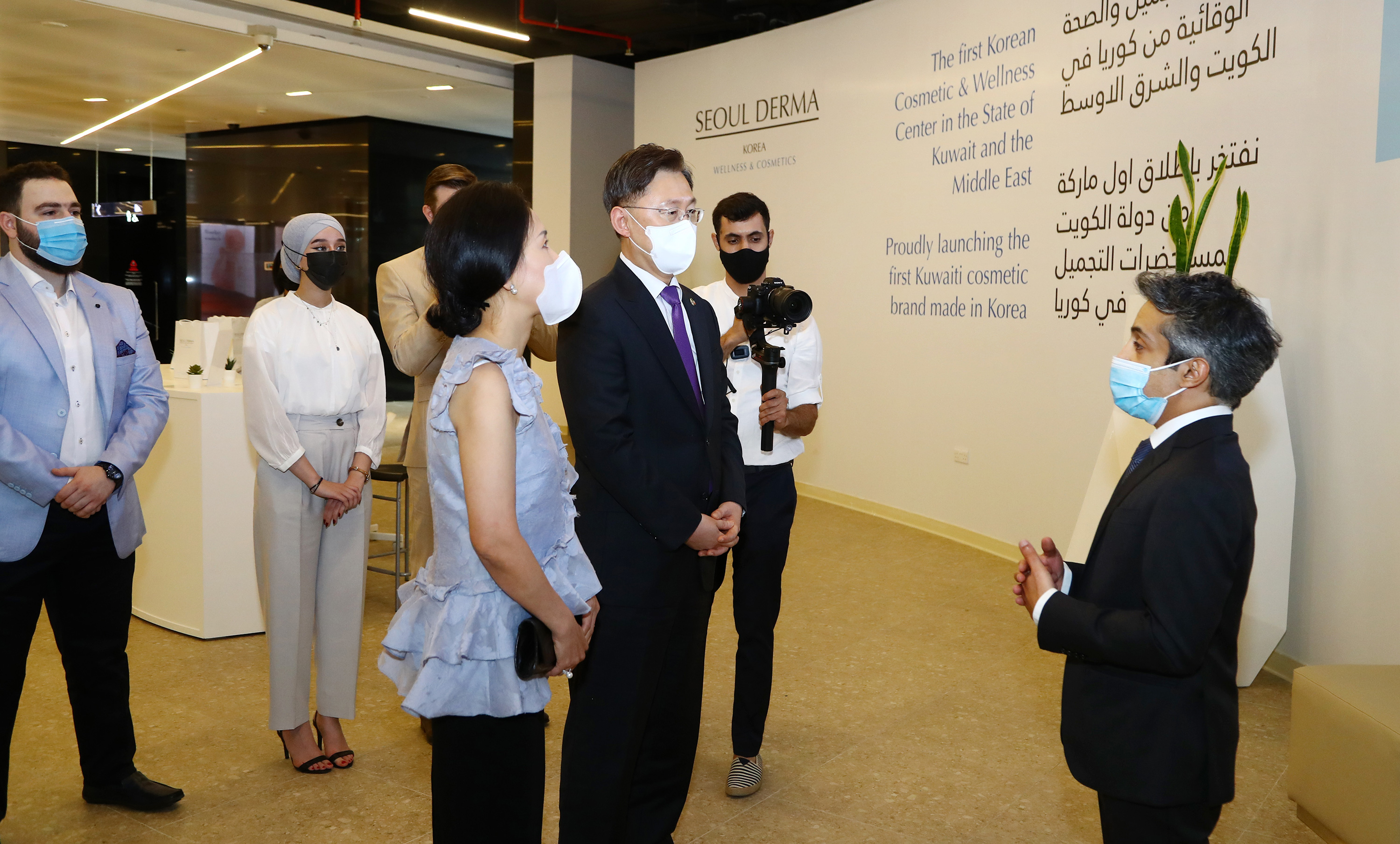 Seoul Derma' sheet mask and upcoming cosmetic line are setting a new standard for cosmetics in Kuwait. Dr Junghyun Kim, Seoul Derma's leading surgeon, used his expertise to design a unique formula tailored to the skins' needs that suffer from this region's heat, dust, and pollution. "After observing the standard products available in the market and the unique type of weather in Kuwait, it was paramount to provide customers with an adequate product", Dr Kim mentioned.
Pleased by the reception and the initiative, HE Chung Byung-ha shared that "it is always pleasing to see the Korean expertise raised at the highest level". "Korea's cosmetic sector is one of the worldwide leaders, and it is wonderful to see that Kuwait has managed to design a product tailored to the region and manufactured it in Korea", he punctuated.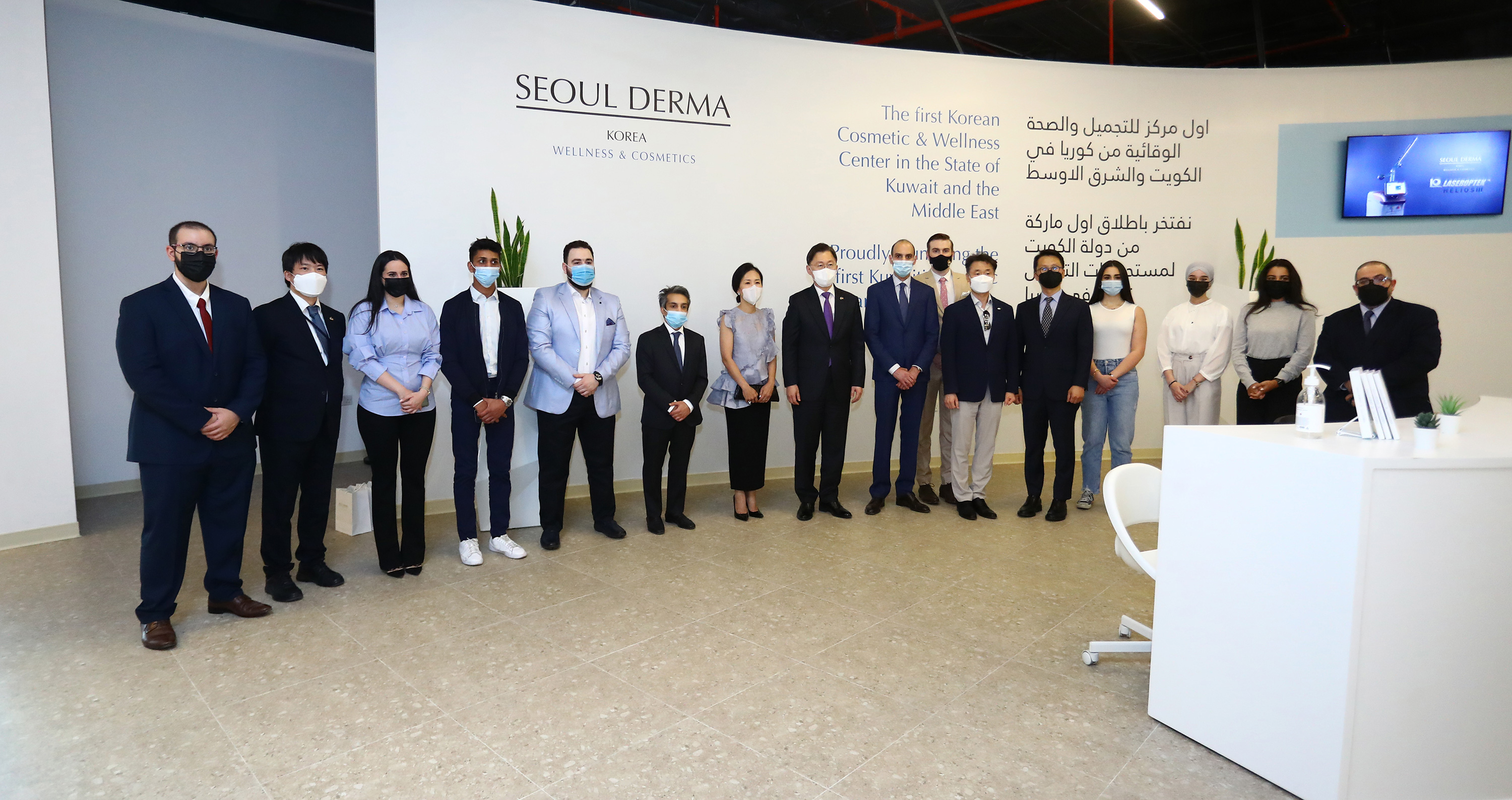 The event that started in Seoul Derma's booth in Al Hamra mall was finalized with a private guided tour of the clinic located on the 49th floor of Al Hamra's business tower. Abdullah AlHerz, ABDG and Seoul Derma's COO, reminded everyone that "it is outstanding to see that diplomatic relations initiated between both countries in 1979 are now flourishing into wonderful business and developments". Al Herz finalized his statement saying: "the Republic of Korea has broadly contributed to the betterment of Kuwait, and we are looking forward to humbly working alongside the Korean Embassy in Kuwait and HE Chung Byung-ha to strengthen the bilateral ties further".