Seoul Derma Korea sponsors the visit of 30 inspiring women to Al Hamra's Late Amir Museum
Kuwait City, November 15, 2021 – On Monday, November 15, Al Hamra Real Estate has arranged a tour of HH the late Amir Sheikh Sabah Al-Ahmad Al Jaber Al-Sabah' museum by a group of 30 inspiring women composed of Ambassadors' wives and high representative of foreign governmental institutions.
This museum, located on the ground floor of Al Hamra Mall, depicts the long life of the late Amir of Kuwait. Across the walls, people can see how he dedicated his life to the prosperity of Kuwait, its sustainable evolution and diversification through Kuwait's Vision 2035 and finally, the positioning of Kuwait as a significant Diplomatic force in a region often characterized by its constant frictions.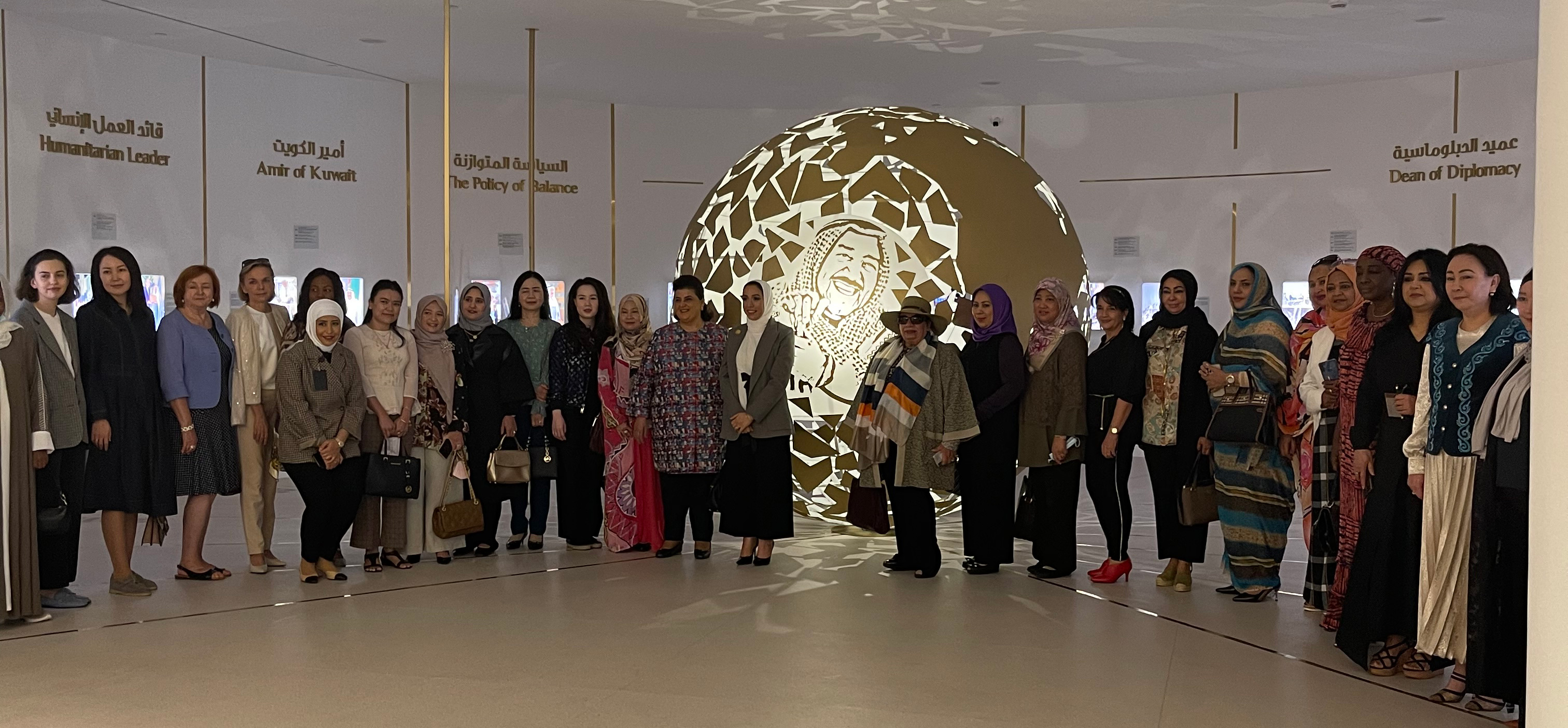 The visiting group represented 28 nations from America, Africa and Asia and had the chance to expand their knowledge about a prevalent figure of Kuwait's history and also represent the significance of women's role in Kuwait's diplomacy.
To support both initiatives, we have decided that it was important for Seoul Derma Korea to sponsor this event as tenants of the prestigious Al Hamra Business Tower. We provided each guest with a gift bag containing our recently launched cosmetic sheet mask, amongst other things.
As part of ABDG, Seoul Derma Korea also supports the UN's Sustainable Development Goals by actively implementing new policies to create a more inclusive work environment, empower women and create opportunities for university students and young graduates.
Therefore, ABDG, via its different entities, will always contribute and participate in any initiative aligned with the abovementioned values.